There are numerous Git GUI clients for Windows, Mac, Linux, Android and IOS that helps you in collaborating the features so that you can work more effectively with your team on a project.
Here are the top 10 GUI Clients that gives you uncluttered UI, simple way of undoing mistakes and much more.
---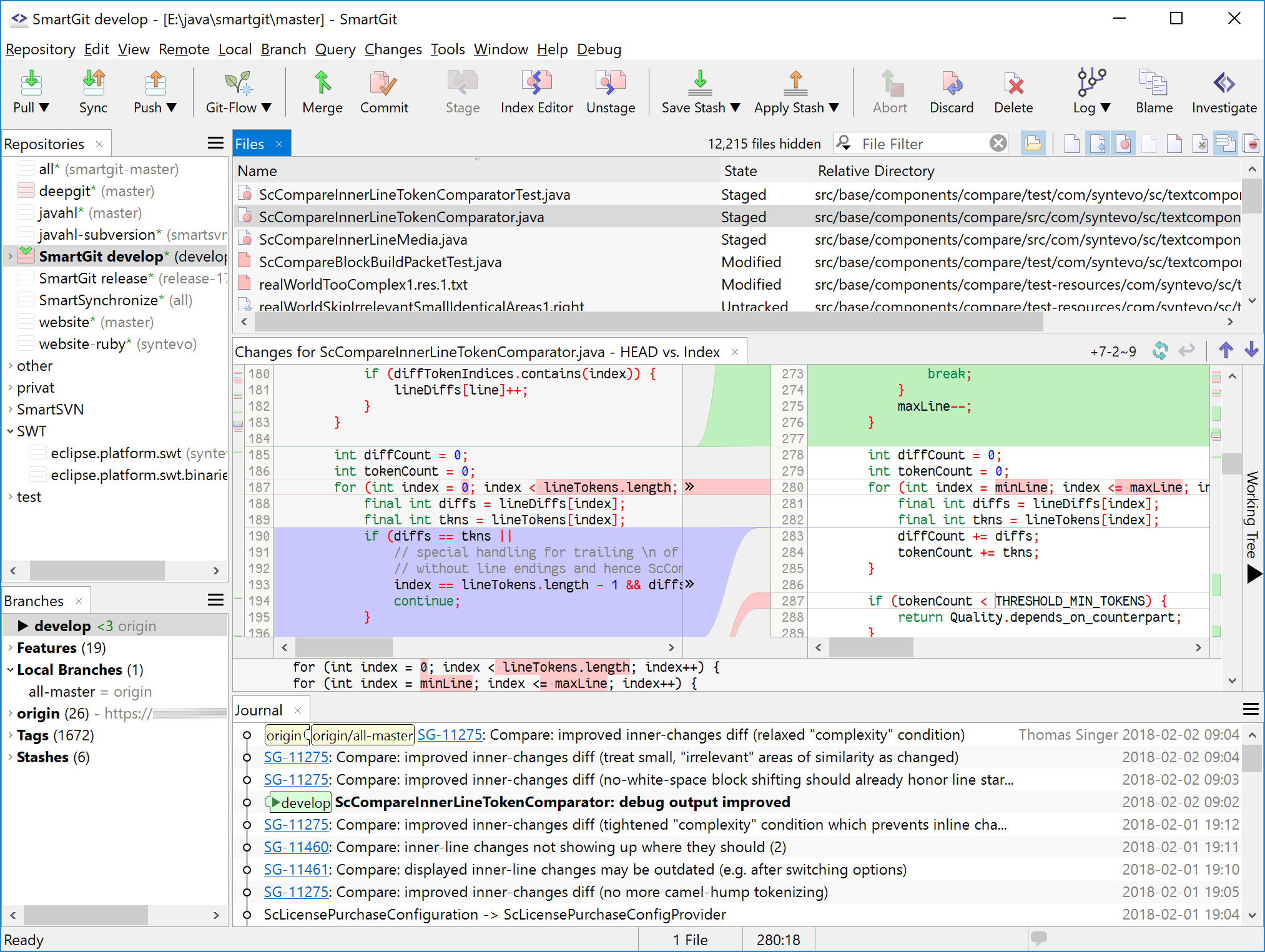 This Git GUI client has a simple clean and uncluttered UI which is very easy to use and provides you the great overview of the project.
It has a most logical layout with great filtering options.
SPECS
Platforms: Windows, Linux, Mac
Price: $209-$84/user (lifetime) or $79-$47.40/user (annual) or $5.99-$3.59/user (monthly subscription)
Pull Request/Comments support: BitBucket, Atlassian Stash, GitHub, own Git server.
Issue Tracker support: Atlassian JIRA
Free for: hobby usage, open source developers, public education institutions (teachers, students) and public charity institutions.

This cross platform GUI Client is absolutely a great for beginners as it has nice repository management tool.
Apart from this, it supports different pull mechanisms that are made by the developers for the developers.
SPECS
Platforms: Windows, Linux, Mac
Price: $49/user/yr for Pro, ~$99/user/yr for Enterprise.
Integrations: GitHub, Bitbucket, GitLab
Free Version: Yes (for educational, open source, non‑profit, startups or personal use)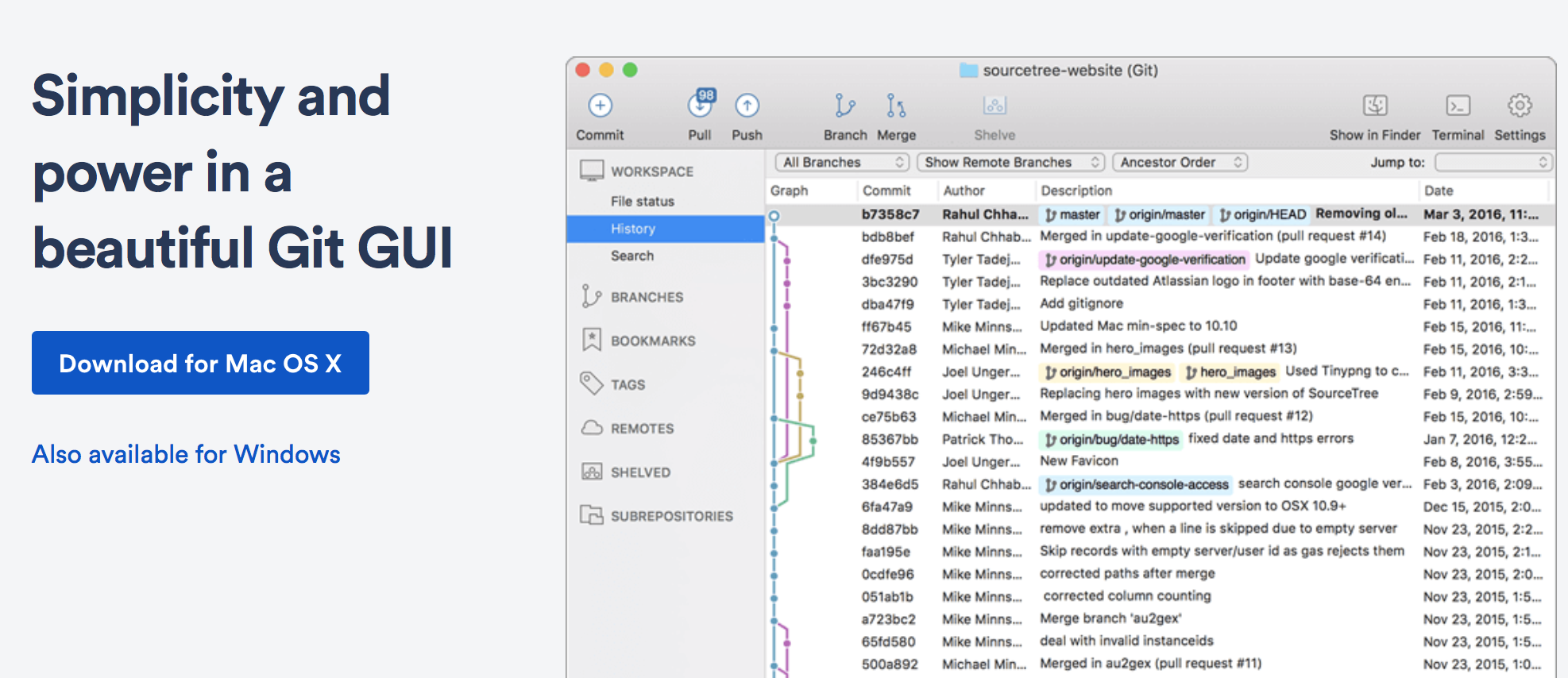 Its comprehensive layout offers you a quick setup.
It is simple yet powerful that allows chunks and lines selection during commit.
SPECS
Platforms: Windows, Mac
Price: Free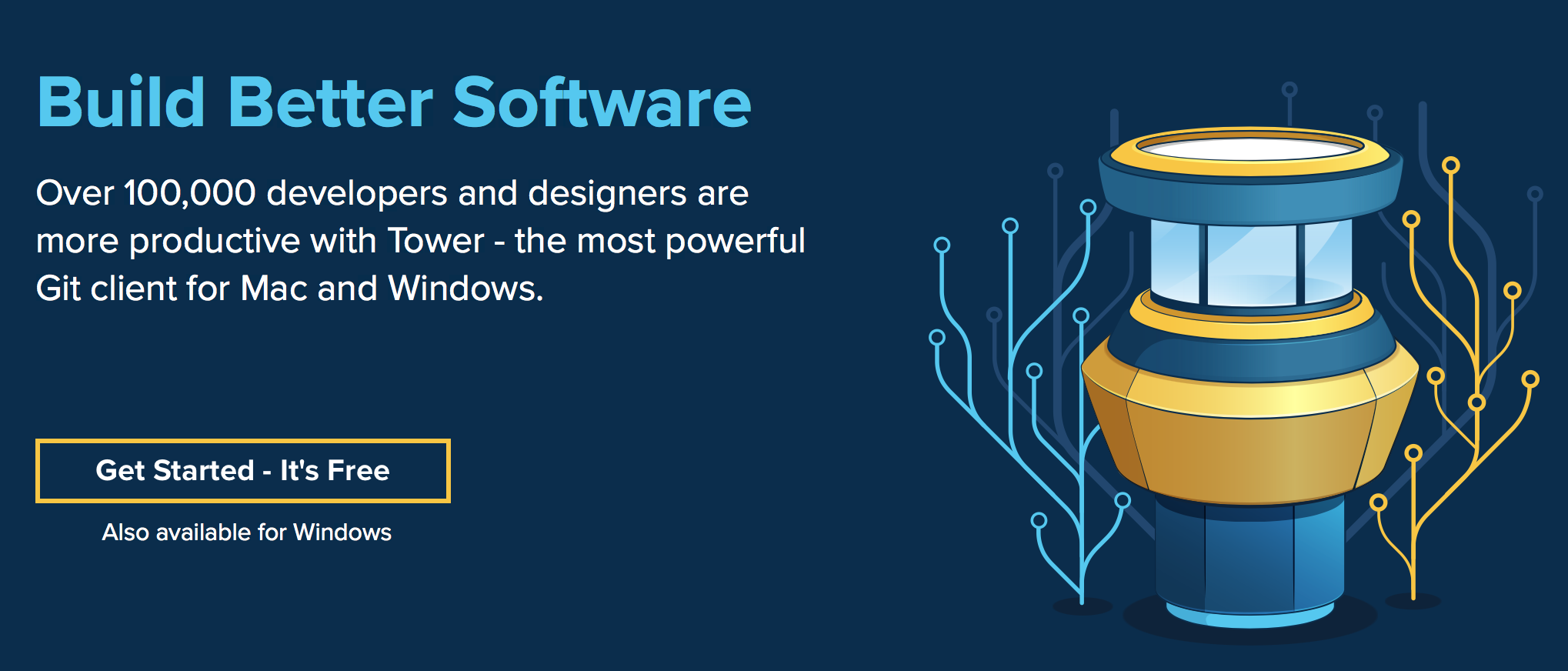 It is quite pretty that provides a visual way to solve conflicts.
This modern looking UI offers a solid front-end to the command line git program.
It has all the features that are necessary to work with Git: branching, tagging, merging, and easily working with remote repositories.
SPECS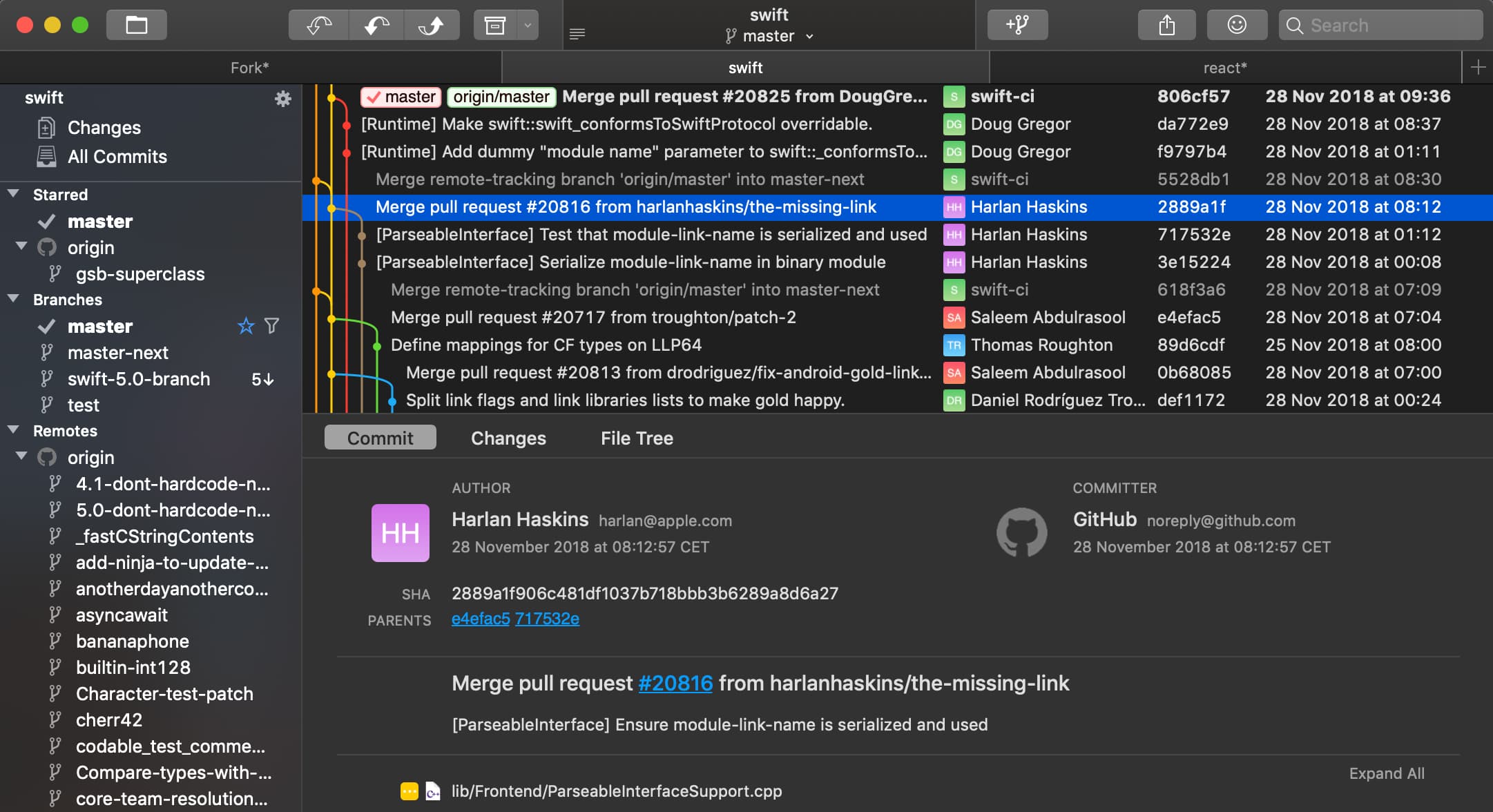 This Mac and Windows Git Client is very friendly and fast too.
There is no need to reset the file scroll view to the top of the file after each stage.
One can easily resolve his merge-conflicts with the merge-conflict helper and built-in merge-conflict resolver.
SPECS

Now accessing your common commands is not that much time consuming as it was before because TortoiseGit offers you window context menu integration that enables quick access to common commands.
Moreover, it Integrates git-svn via the context menu and provides a clear and understandable commit log.
SPECS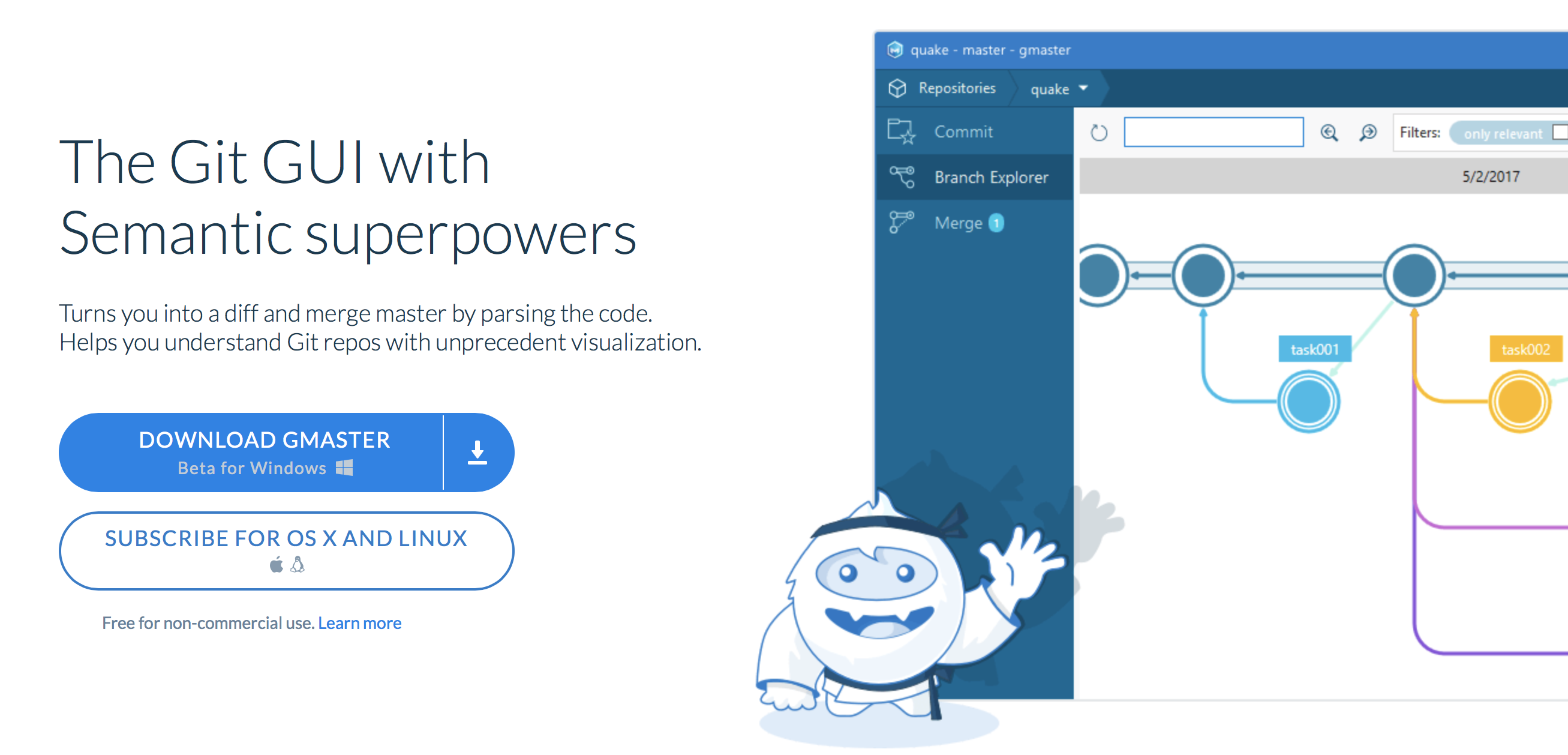 Get the clear picture of what is going on with the amazing visual og gmaster and make a sense.
It has merge tools for various languages such as Java, C#, C, C++, VB.Net, and Delphi.
SPECS
Platforms: Windows
Price: Free
License: TBD
Multi Language Support: No
Free For: Personal and NPO
Issue Tracker support: Yes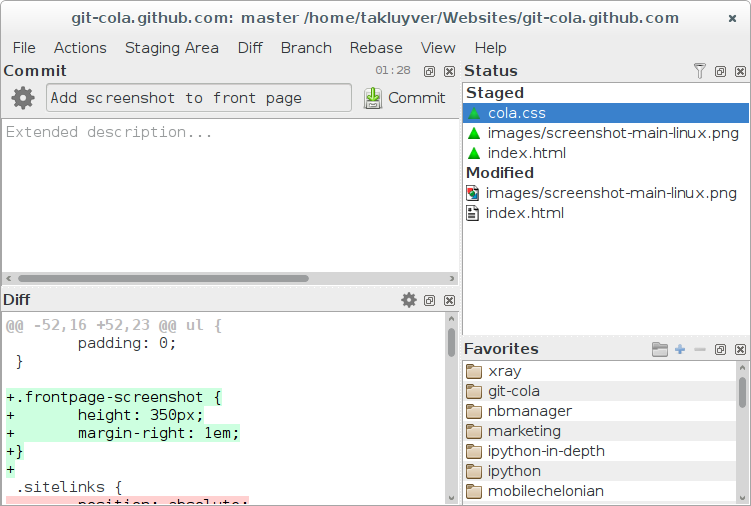 This open source and highly customizable GUI has a very sleek and powerful graphical user interface.
This software is written in python.
SPECS
Platforms: Windows, macOS, Linux
License: GPLv2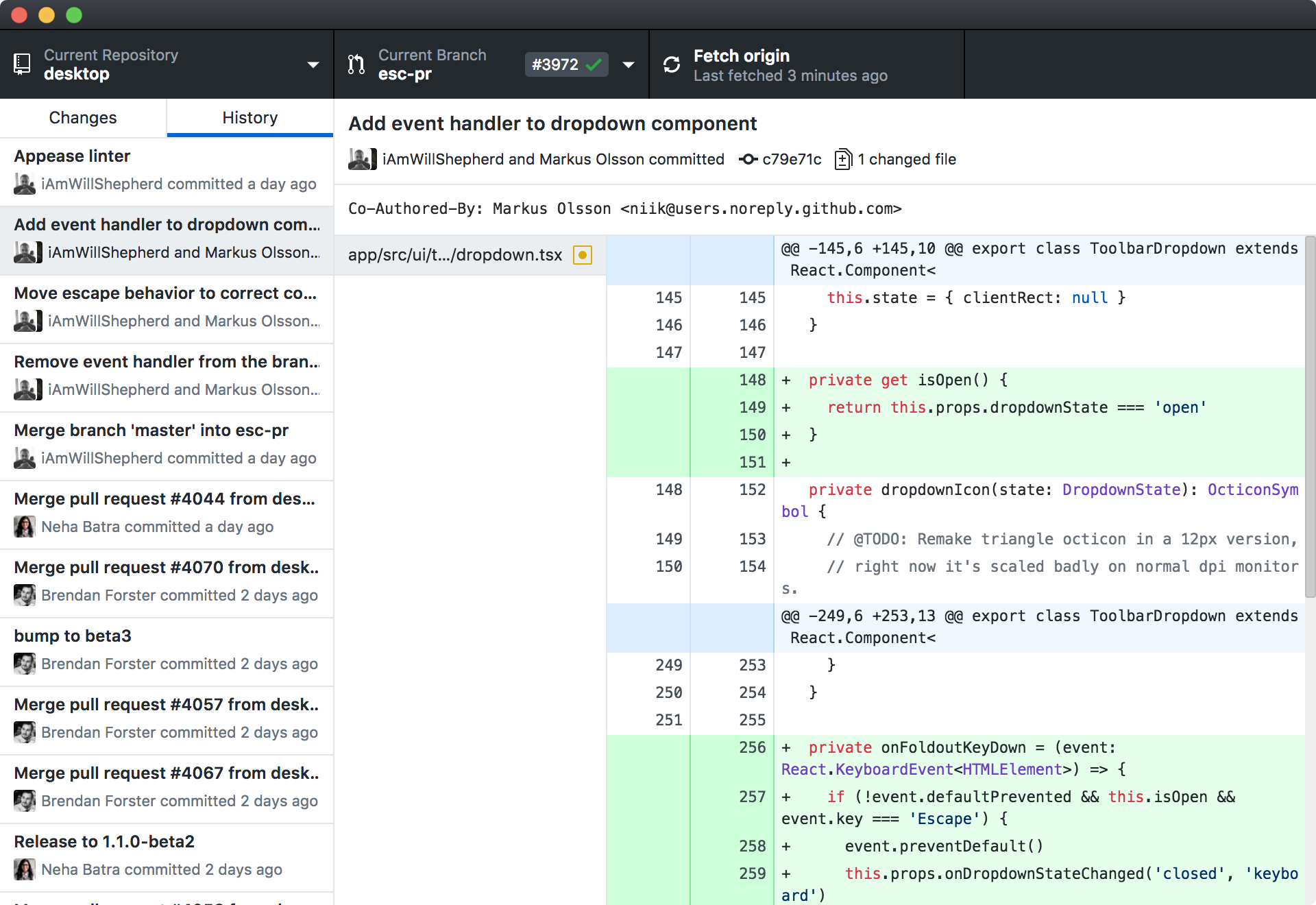 It is an extension of your GitHub workflow. One can easily create new repositories, add local repositories.
It is an open source and currently available for MacOS and Windows.
SPECS
Platforms: Windows, macOS

This multi platform GUI client for Git is exactly what we all looking for.
It comes with integrated syntax highlighting for every major language.
Apart from this, it offers language-aware indexed search for discovering exact commit results.
SPECS
Platforms: Windows, macOS, Linux
Price: $49/user/year
---
These are the top 10 Git GUI clients that offers numerous features to make your coding process easier than ever!