---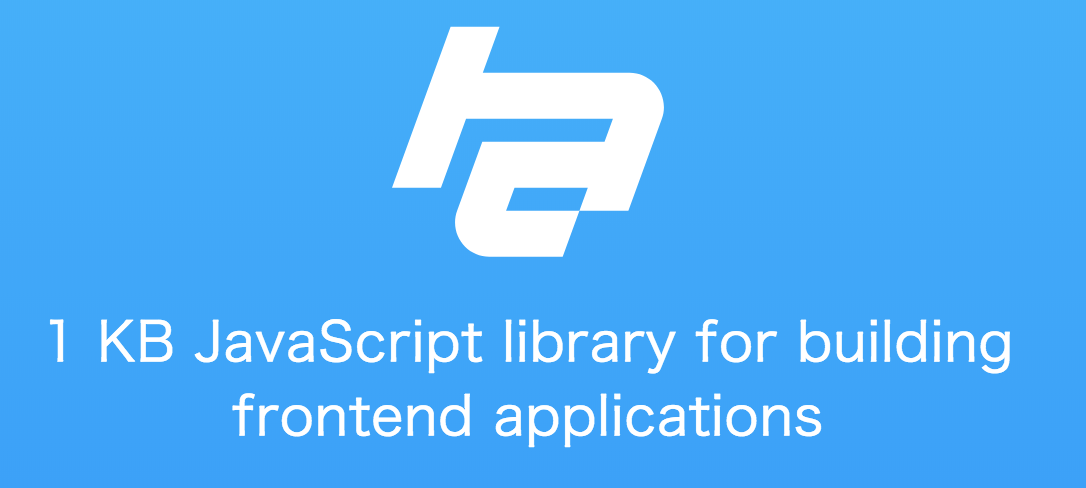 I don't want jQuery (DOM manipulation), and I am a beginner about React, Vue.js,Hyperapp.
Although sample code is released, accuracy is not guaranteed.
I think that you should read this article for reference level.
App
I made a tool to easily configure Raspberry Pi's wireless LAN with microSD.
This tool can easily create Raspberry Pi's wireless LAN configuration file (wpa_supplicant.conf) just by entering the SSID.
By writing this to the MicroSD containing Raspbian with a PC, you can set up the wireless LAN before starting Raspberry Pi.
(For those have Raspberry Pi, it can be used as a practical tool. )
Repository
hyperapp-wpa-supplicant-conf
react-wpa-supplicant-conf
vue-wpa-supplicant-conf
Bundled npm package
React or Vue.js or Hyperapp
crypto-js's crypto-js/pbkdf2
I tried to compare the sizes.
| | Size(Bytes) |
| --- | --- |
| React   | 110293 |
| Vue.js   | 76012  |
| Hyperapp   | 12026    |
98 KB differed between React and Hyperapp.
Impressions of using Hyperapp
It was confirmed that the size is considerably smaller when made with Hyperapp
Because It can use JSX, I thought that those who are accustomed to React didn't have any difficulty. (there is a difference that it is not camelCase like onclick)
I think that it is unsuitable for large scale products because there is little information, but I thought it would be good for individuals to make small ones.
I thought that compatibility is good with how to use IoT devices (such as ESP32 that can function as Wi-Fi access points) that require consideration such as limited Flash area and battery holding as a Web server.