---
What's Boostnote mobile?
In the mobile version of Boostnote has the feature that Markdown input assistant, so you can use for ease.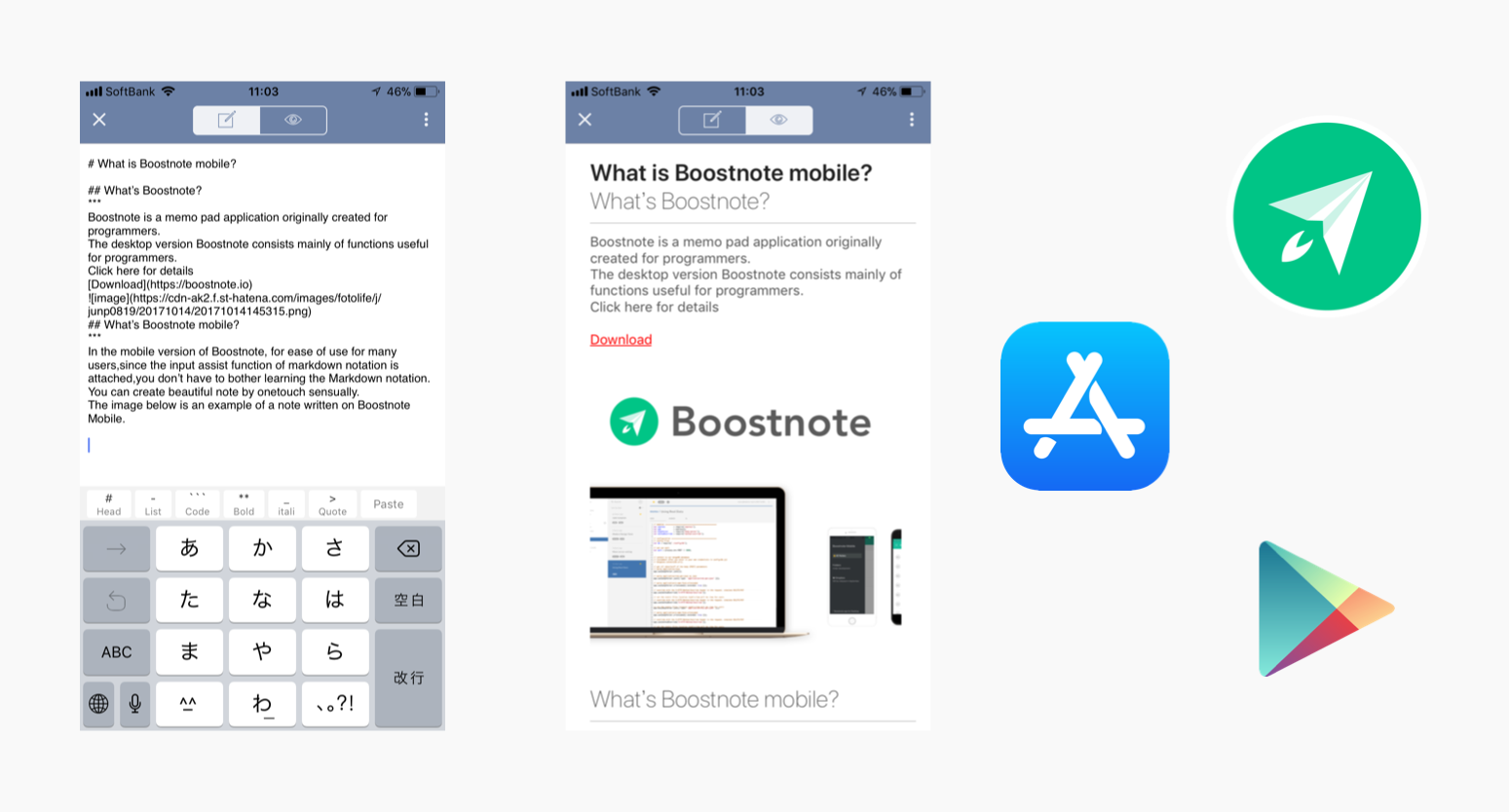 You can write beautiful notes by intuitively.
Example
When a good idea comes up during work, course, commuting, break, etc
When you want to show friends or family member the content you written.
Syn Boostnote data with multi devices
Normally, your Boostnote-mobile's notes will be saved in the local folder inside your smartphone.
Are you want synchronization? Yes!
you can share Boostnote data with multi devices (Mac, Windows, Linux, Android and iOS) using Dropbox.
Sync method is here.
Download