---
1, Launch Boostnote Mobile
Open the side menu in app and press "Dropbox".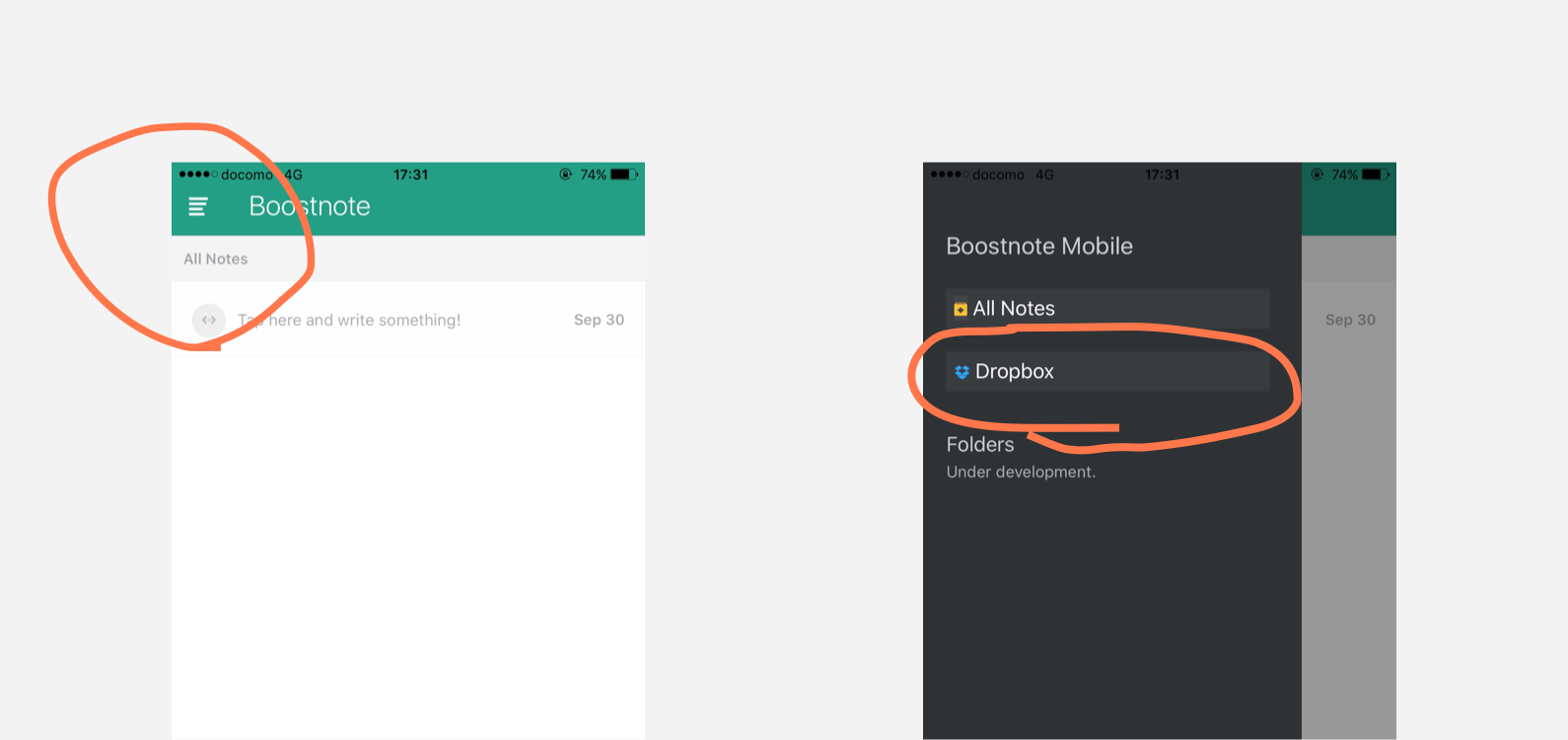 2, Sign in to Dropbox
When you press the sign in link to Dropbox, it will transition to the Dropbox login screen on web browser.
Sign in to Dropbox there.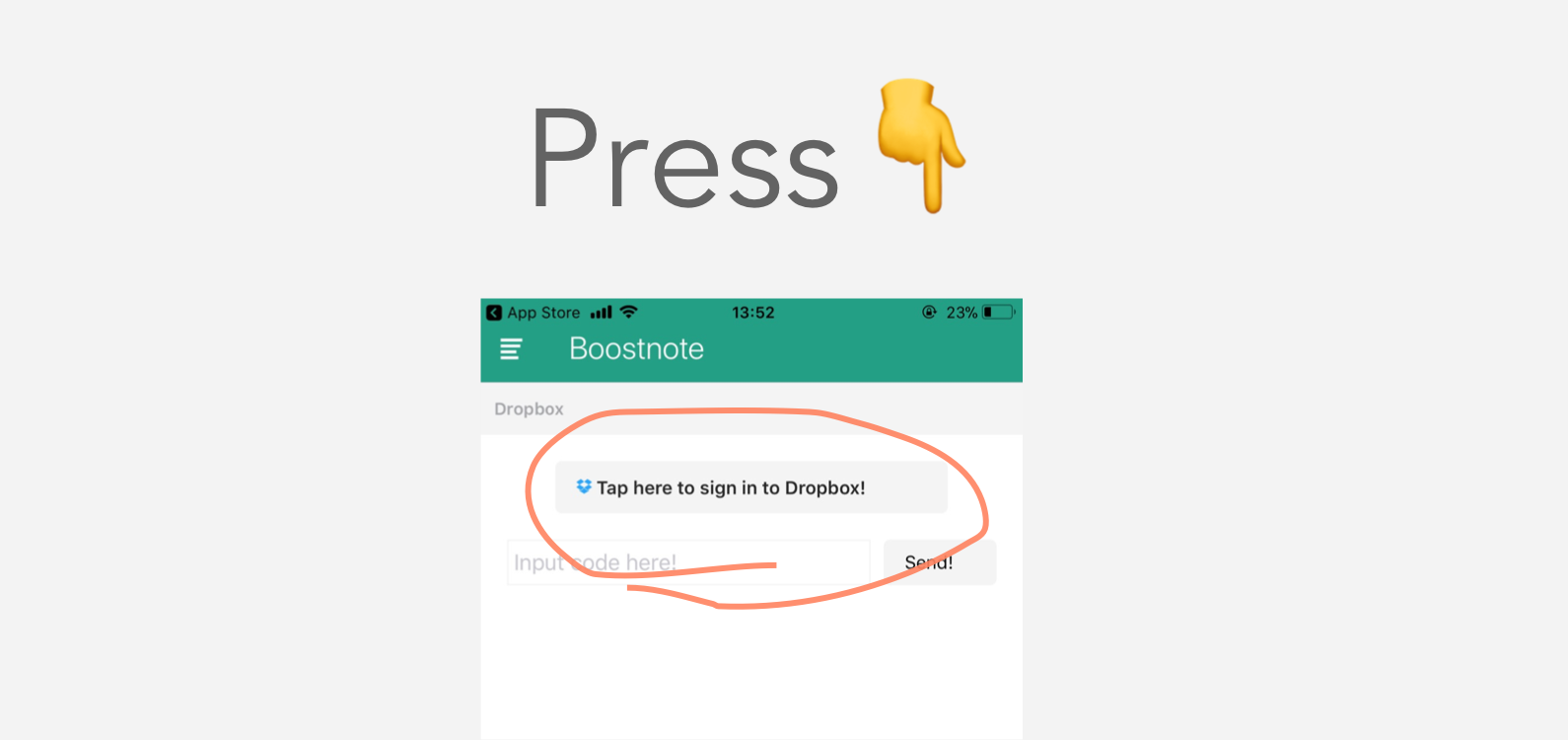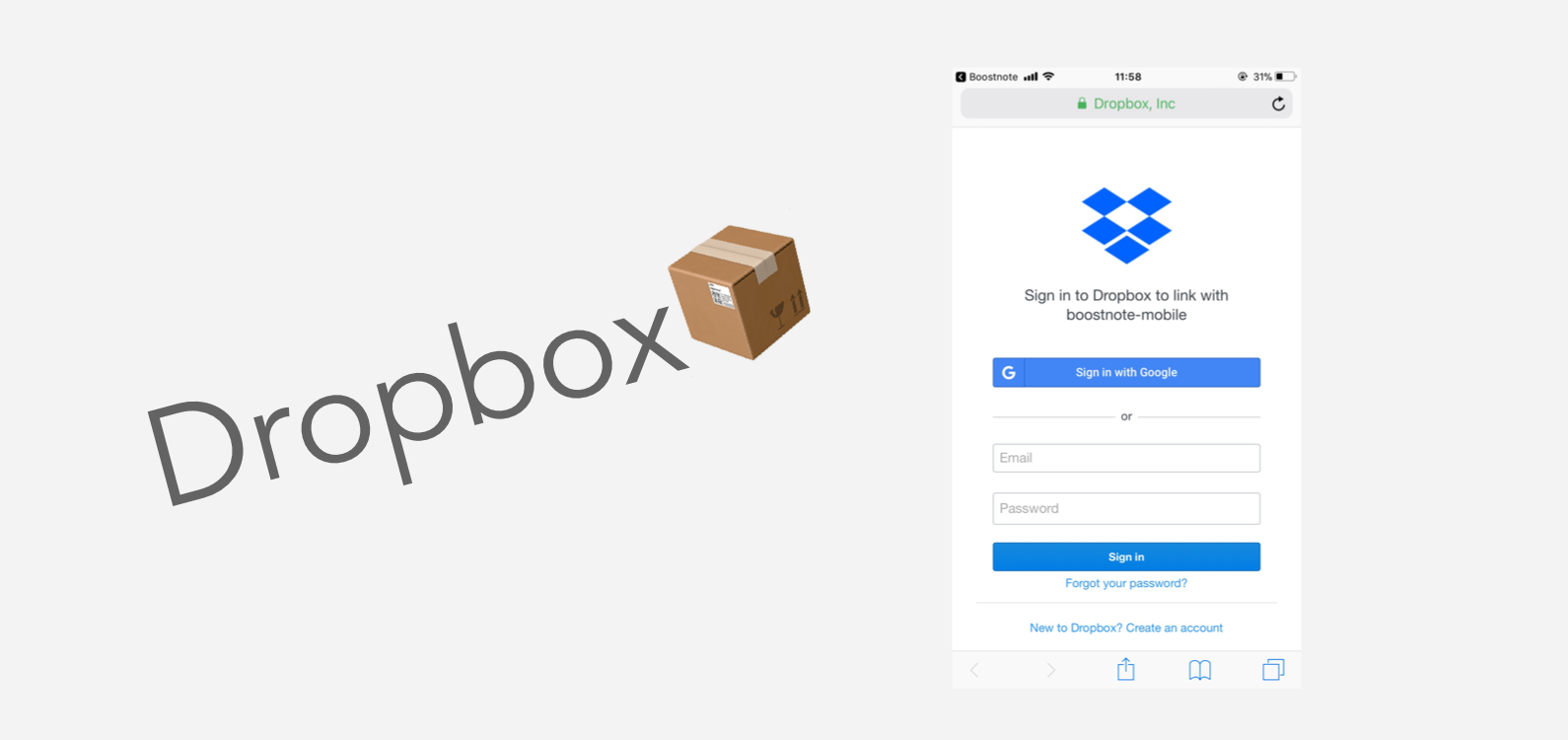 3, Allow the Boostnote Mobile
After login, allow Boostnote Mobile.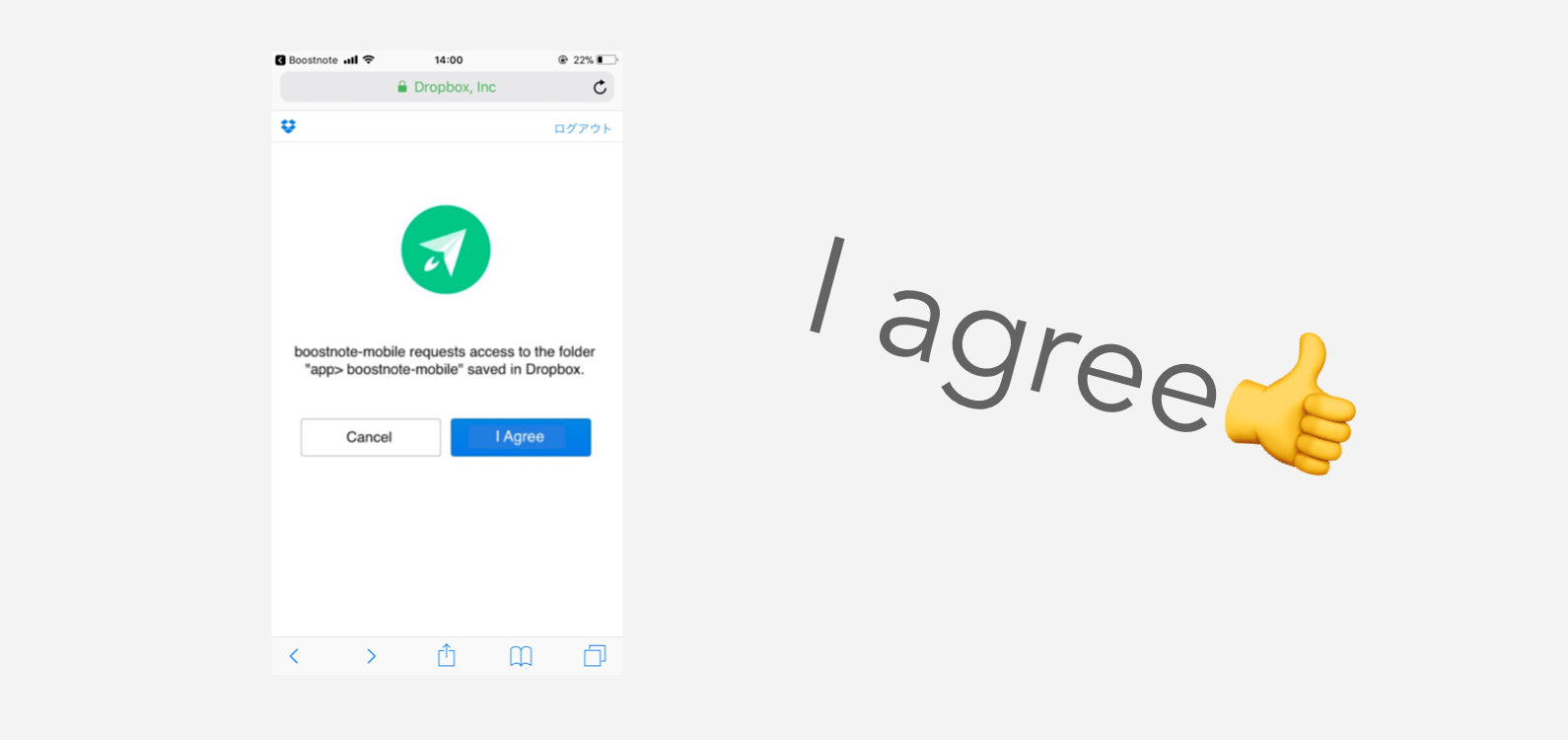 4, Enter the code
Enter the Dropbox's code displayed on browser to the form in Boostnote Mobile app.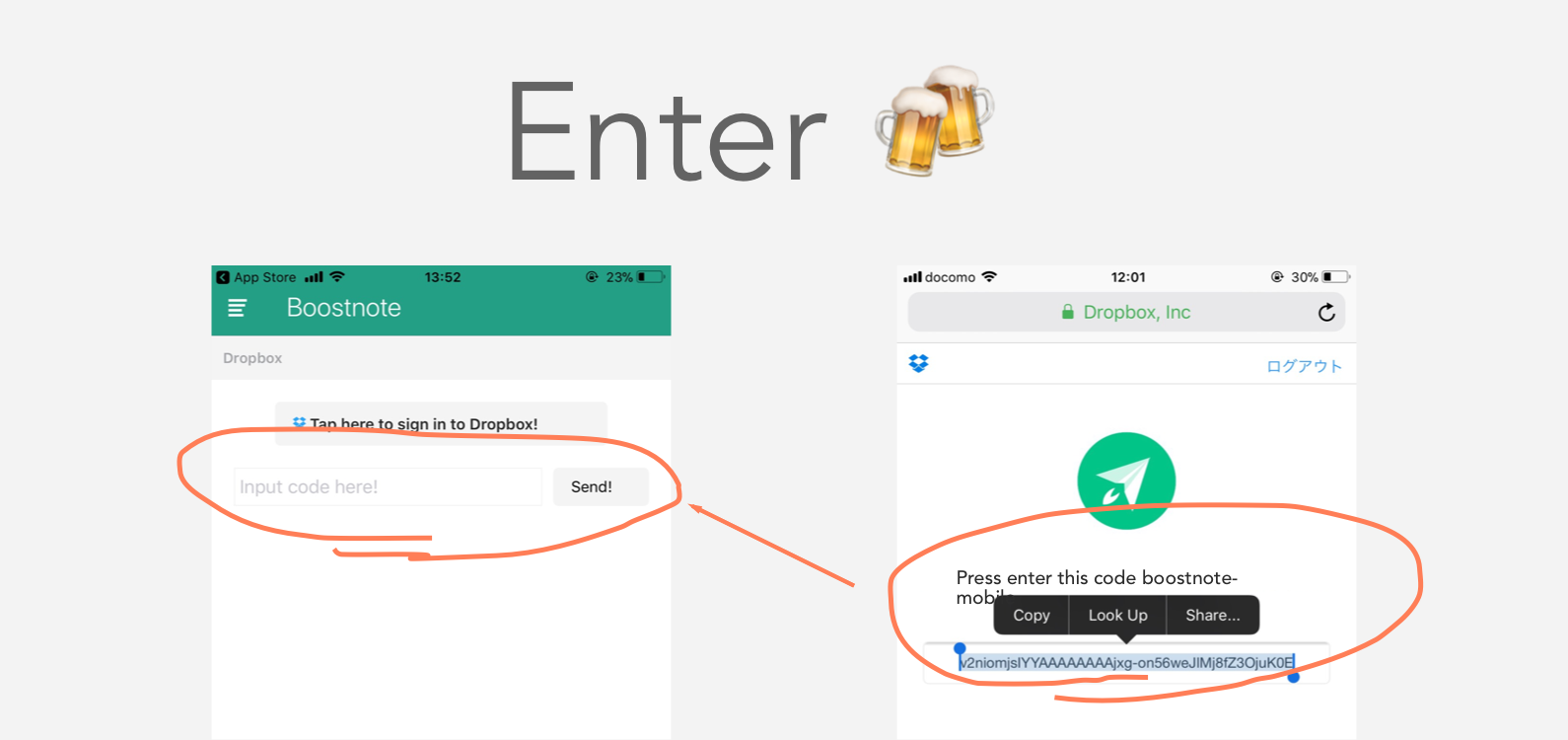 5, Check the folder is created.
Check "app/boostnote-mobile" folder is created on Dropbox.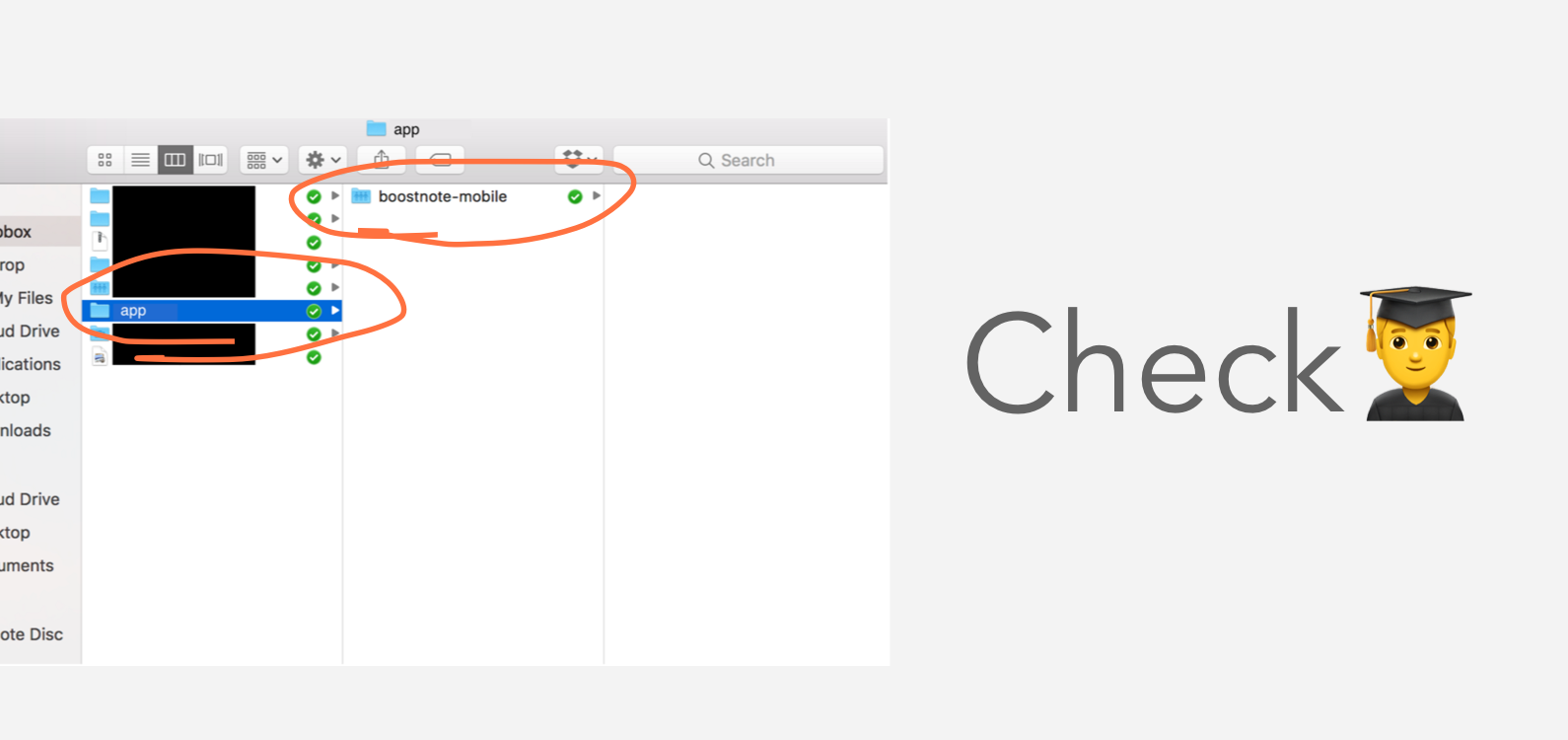 6, Set the Folder to Desktop app
Setting the "app/boostnote-mobile" folder to storage from Desktop app of Boostnote.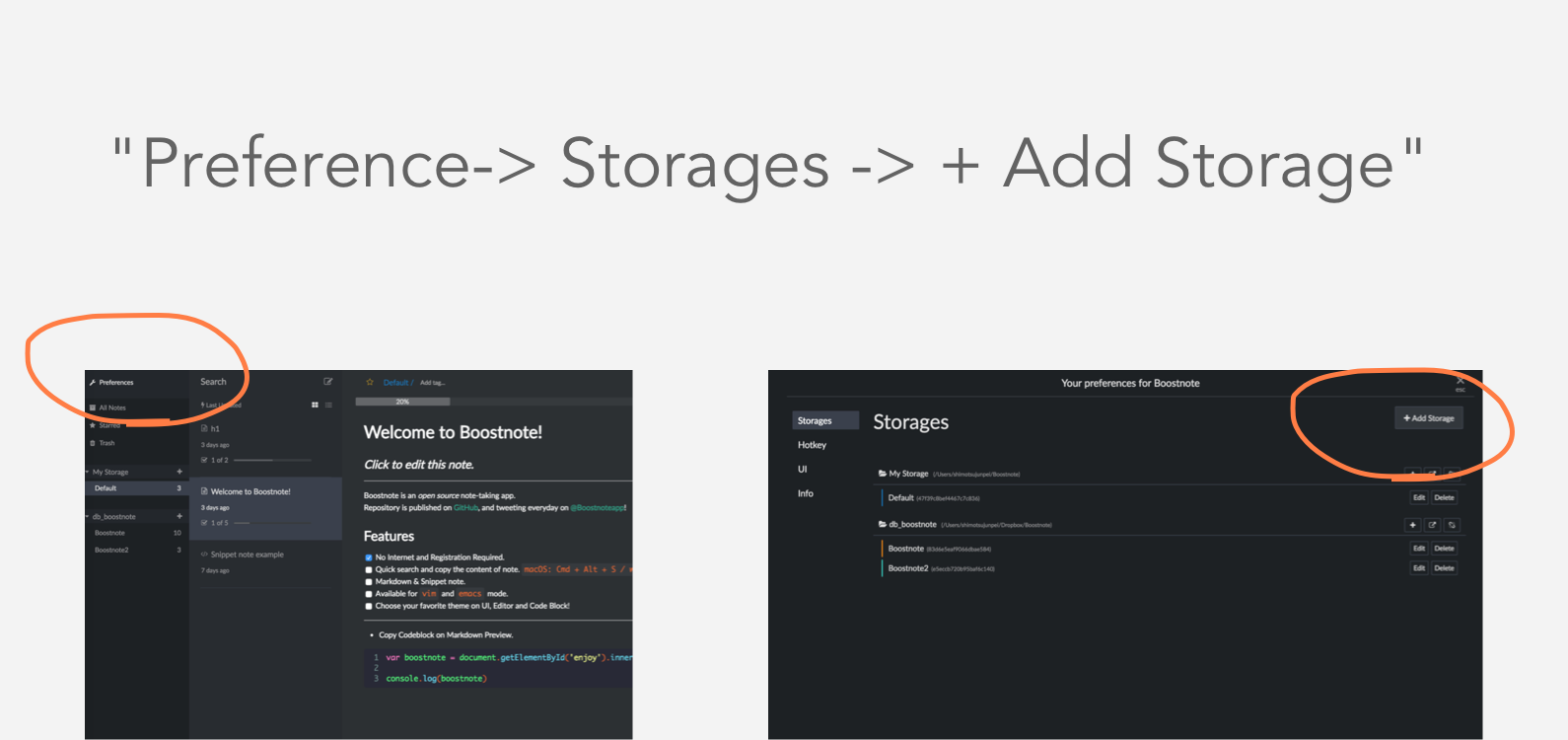 You likely fill in "Name" area.
"app/boostnote-mobile" set in "Location".
Press the "Create" button.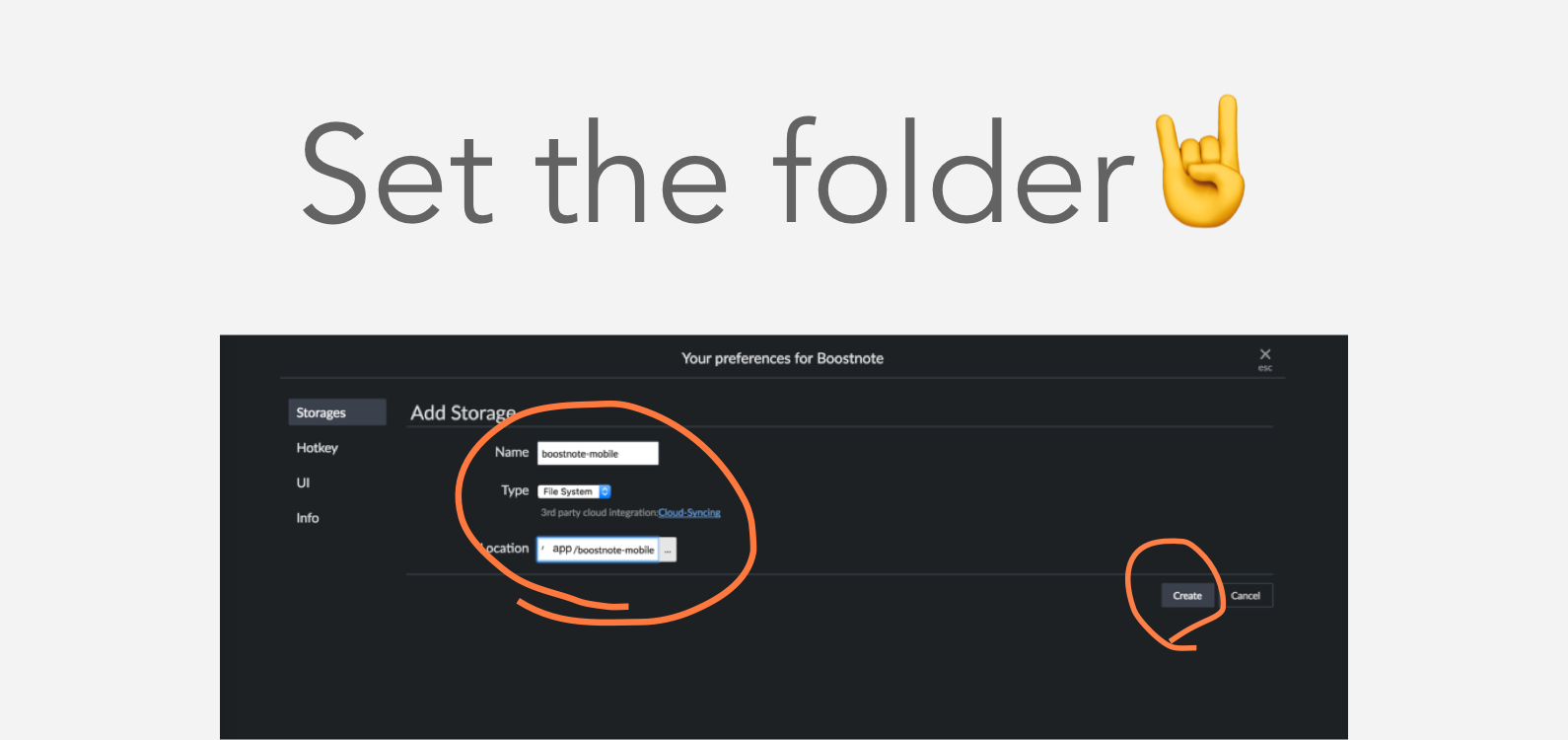 7, Check the syncing.
Create a folder in the synced storage and make some markdown notes. Snippets are not supported.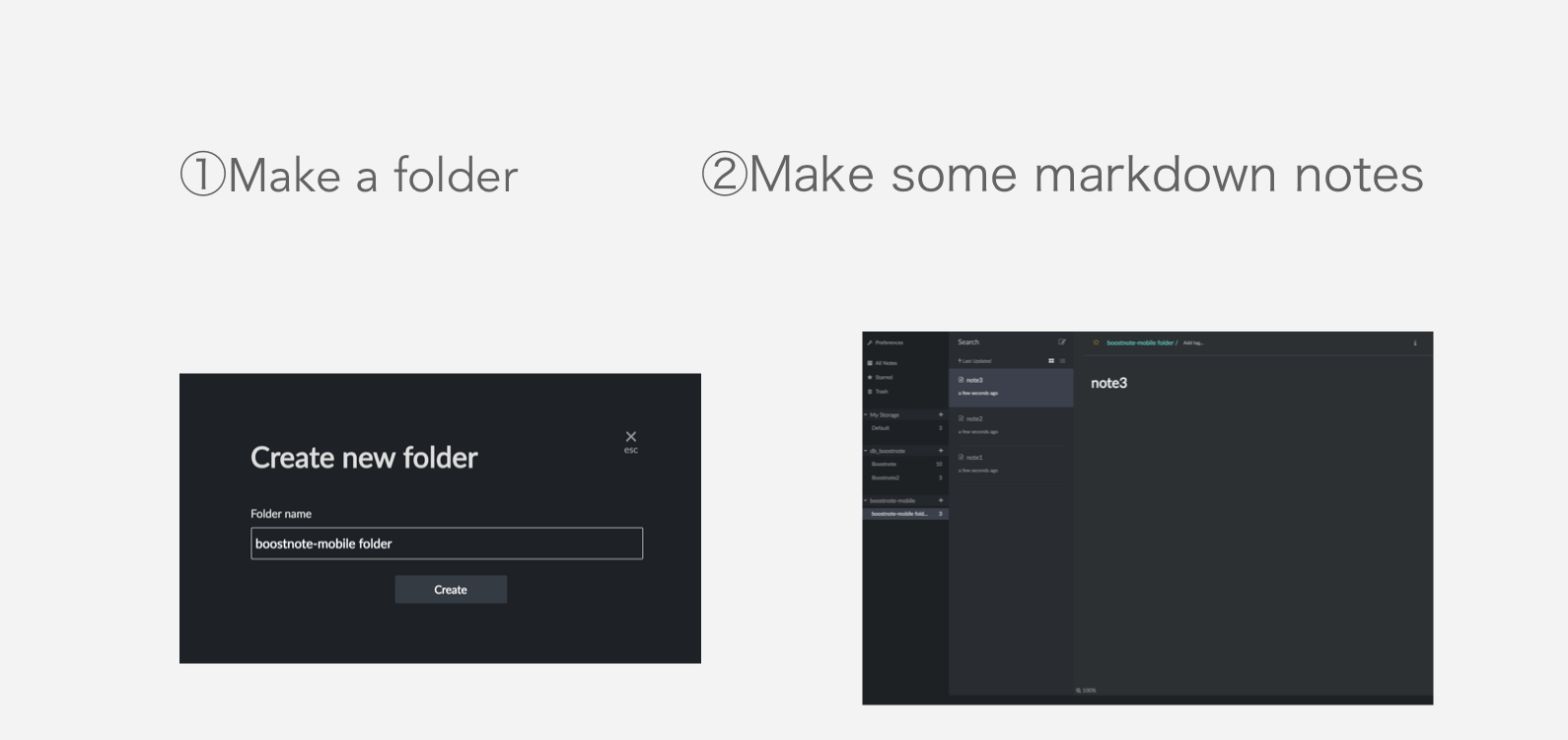 Check "boostnote.json" and "/ **.cson" file created in "boostnote-mobile /notes/" floder.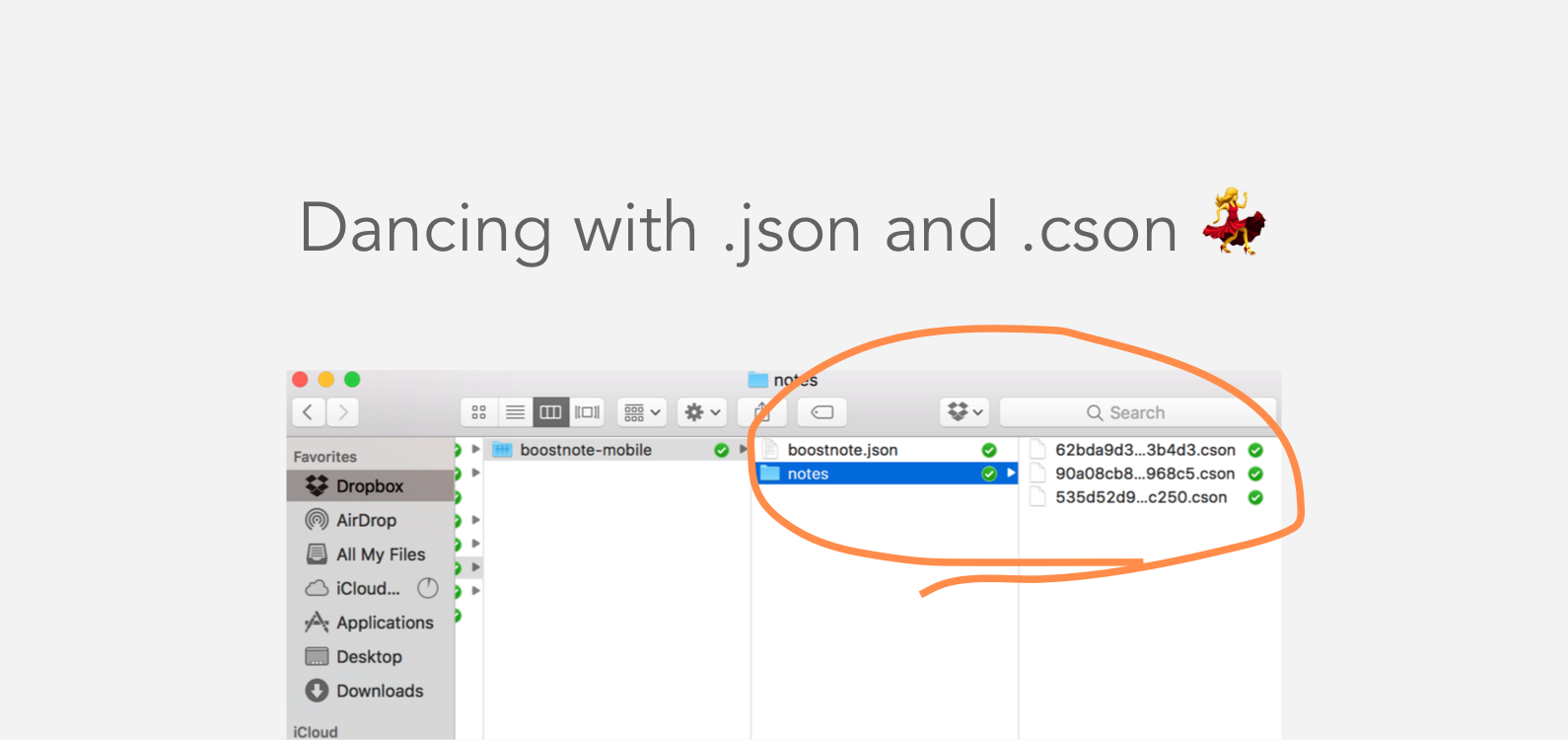 8, Synching is completed!
Reload the mobile app. Finally, you can sync all data between all your devices!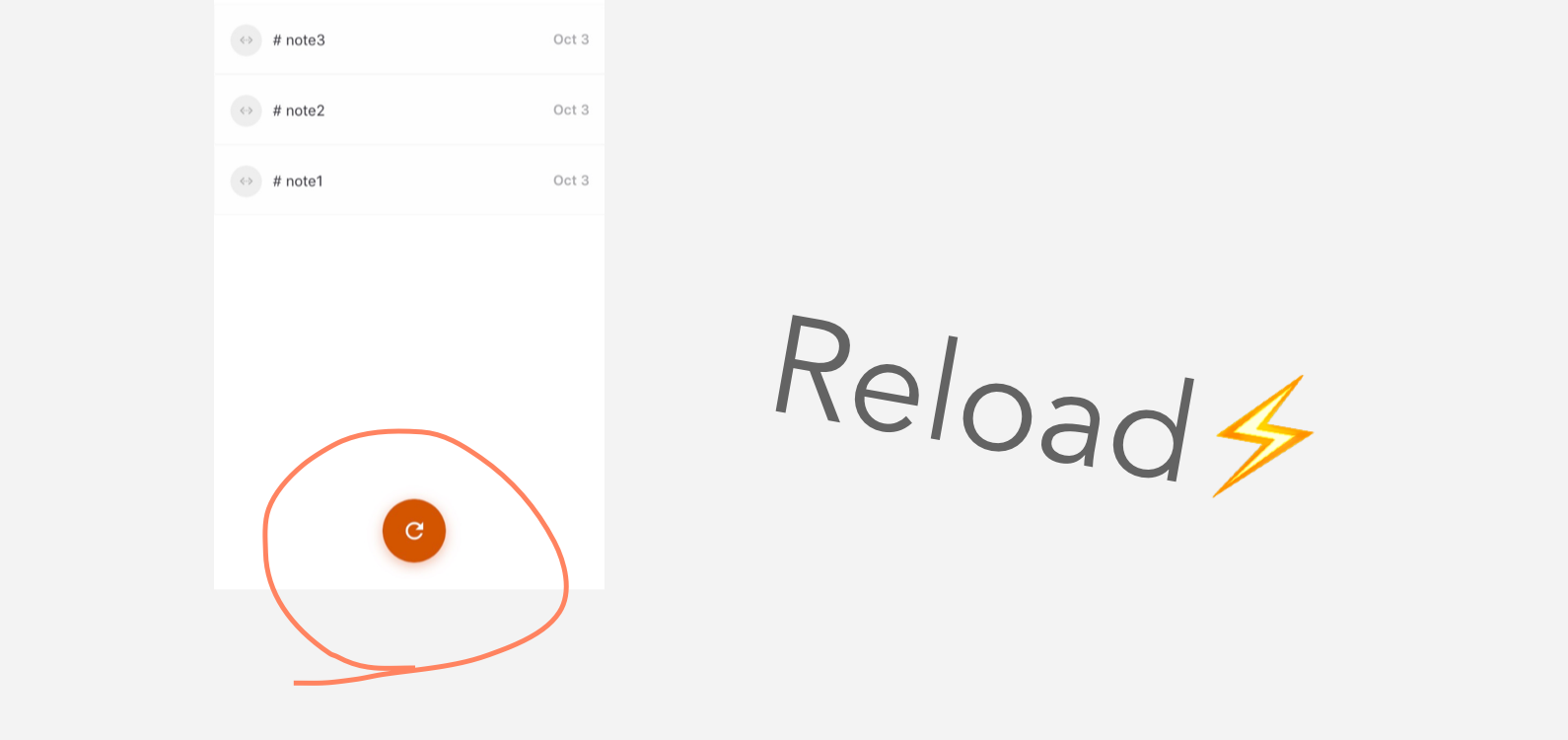 Enjoy Boostnote 😆
We are waiting for your Pull request!