---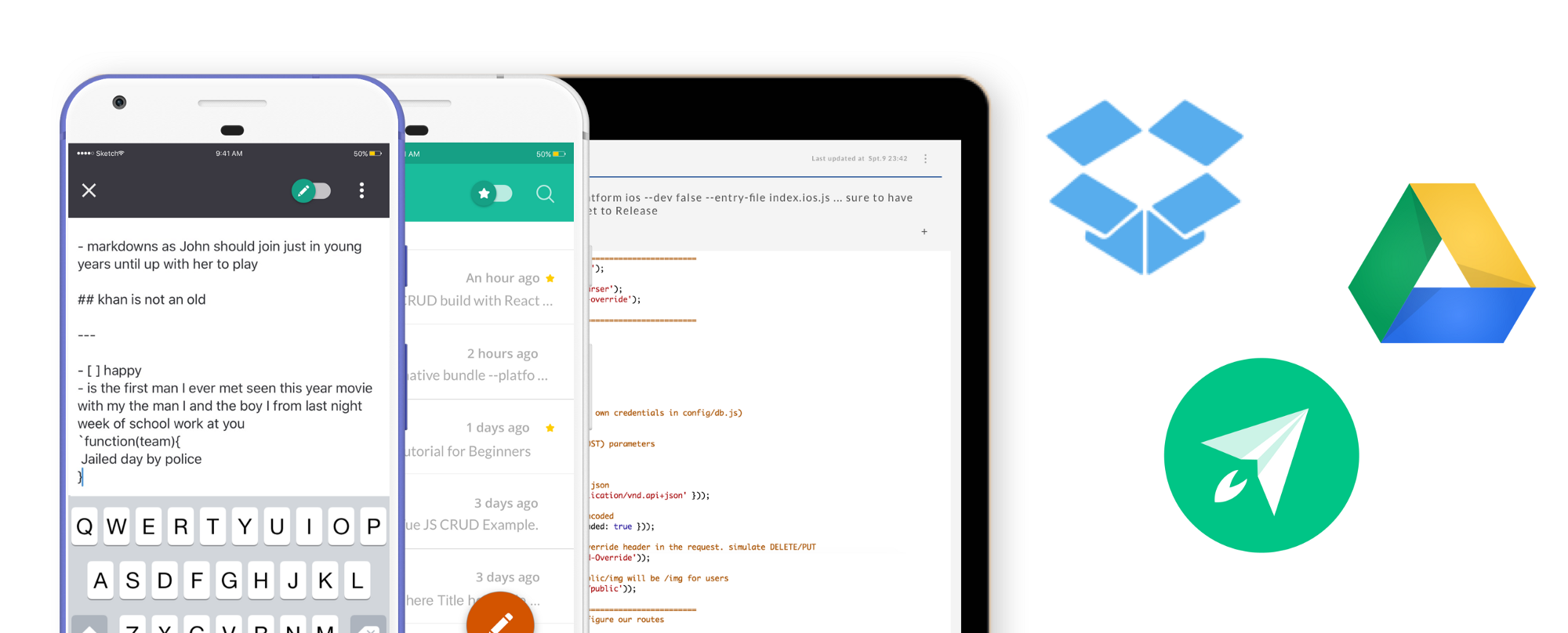 It's easy to sync via Dropbox, GoogleDrive or any file-based cloud services.
Just put your storage to your local folder for syncing.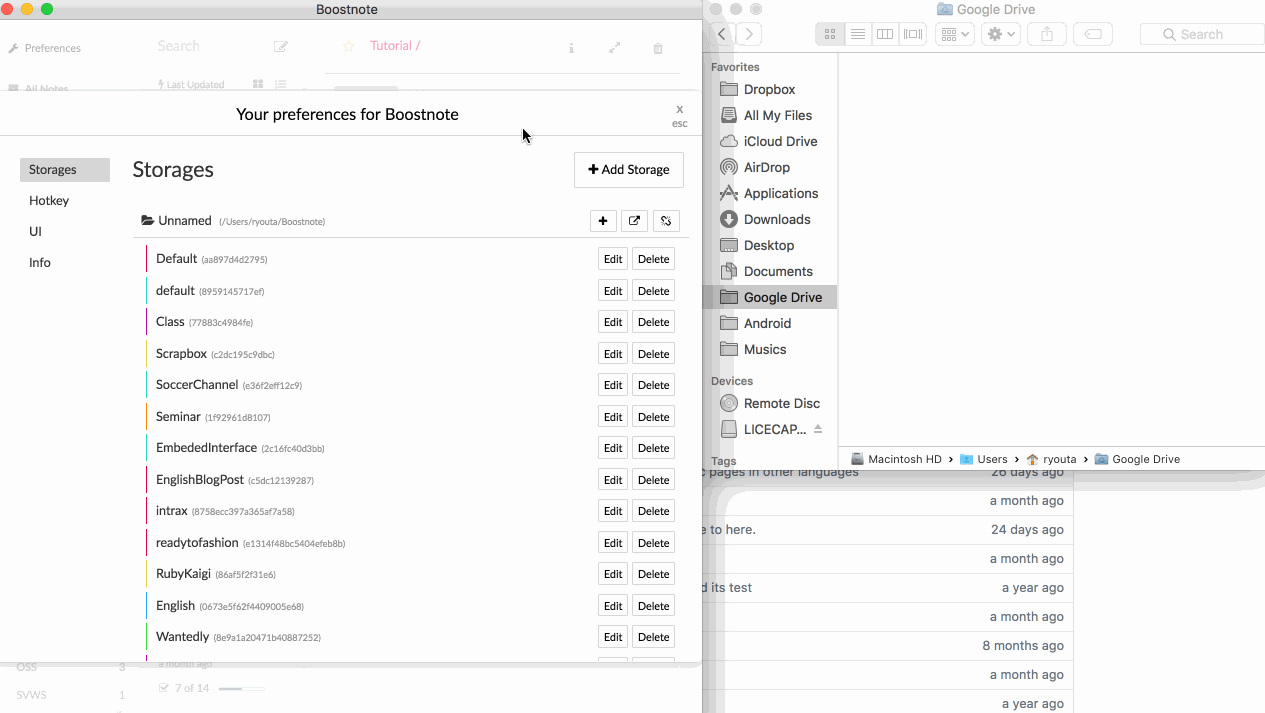 You can also include your existing storage at Preferences.
Preferences -> Storages -> Add Storage .
Sync data among desktop with mobile
You guys can sync data among desktop with mobile app. Introducing article is here.
https://medium.com/boostnote/boostnote-mobile-how-to-synchronize-with-dropbox-95d845581eea
Enjoy Boostnote 😆
We are waiting for your Pull request!