---
I will paste GoogleAdmob using Swift. The official reference is here Please check the actual source code from there since you put a link on how to introduce each ad at the end of the article.
Prerequisites · Xcode 7.0 or higher · IOS 6.0 or higher target · Create Admob account
How to download Google Mobile Ads SDK Download with cocoa pod Manual download Although you can download with the above two methods, this time I would like to introduce by downloading the manual. First, unzip the zip file of Download-site.
When creating a blog, the version of SDK was 7.26.0. Drag and drop this SDK "GoogleMobileAds.framework" to Xcode.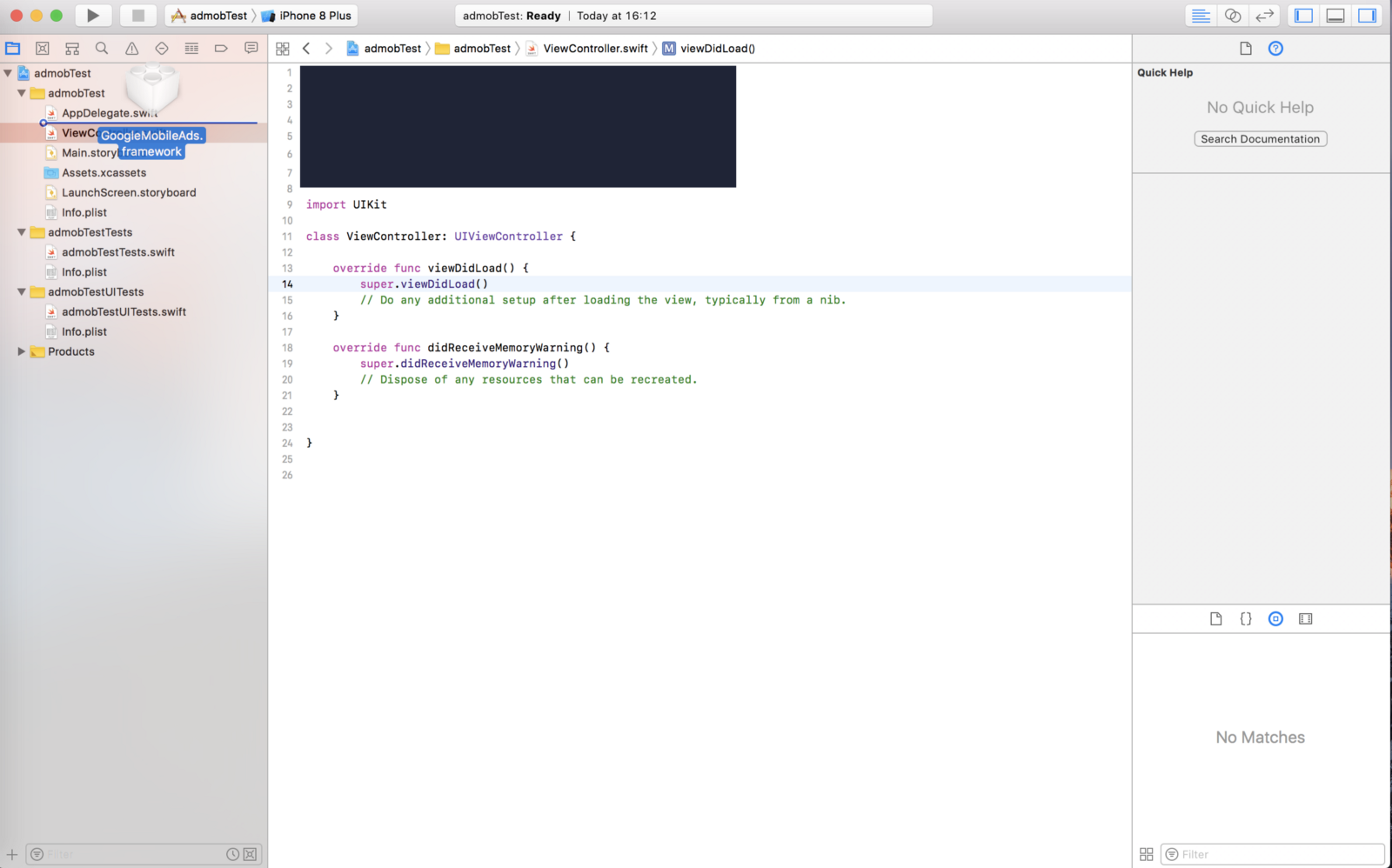 As a caveat at this time, Please be sure to check the "Copy items if needed".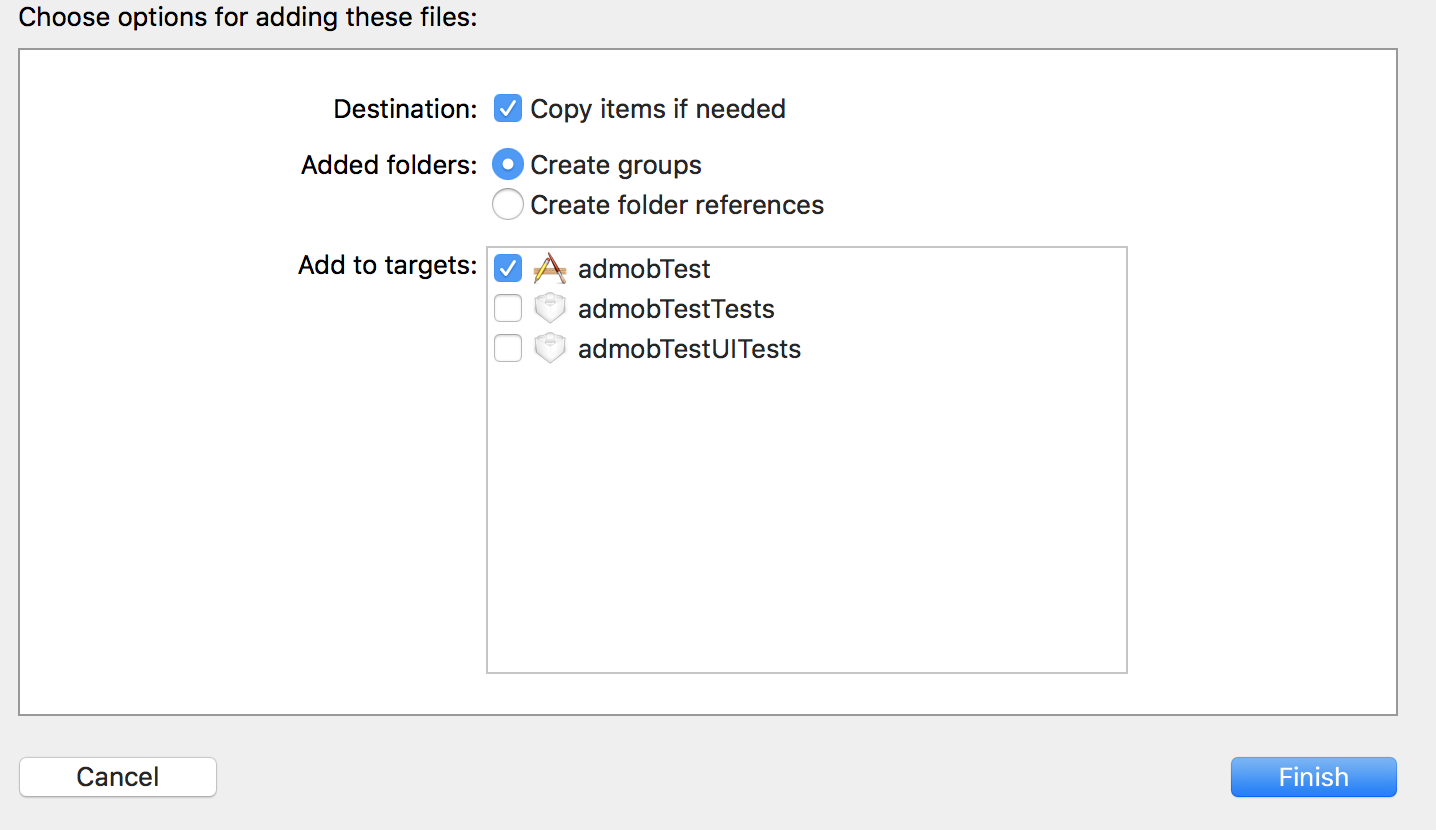 Import framework Open the project directory (the topmost file in the Xcode left part) The tab is "General" and when you scroll downwards, There is "Linked Frameworks and Library", so press the + button there and import the framework. (See image)
The framework to add is the following 10 pieces.
· AdSupport · AudioToolbox · AVFoundation · CoreGraphics · CoreTelephony · EventKit · EventKitUI · MessageUI · StoreKit · System Configuration
You are now ready to introduce AdMob.
About advertisements Advertisements have the following three forms.
Banner It is an orthodox advertisement. It is a small rectangular advertisement.
Interstitial It's a big advertisement.
video ad It's advertisement that a movie flows as its name suggests.