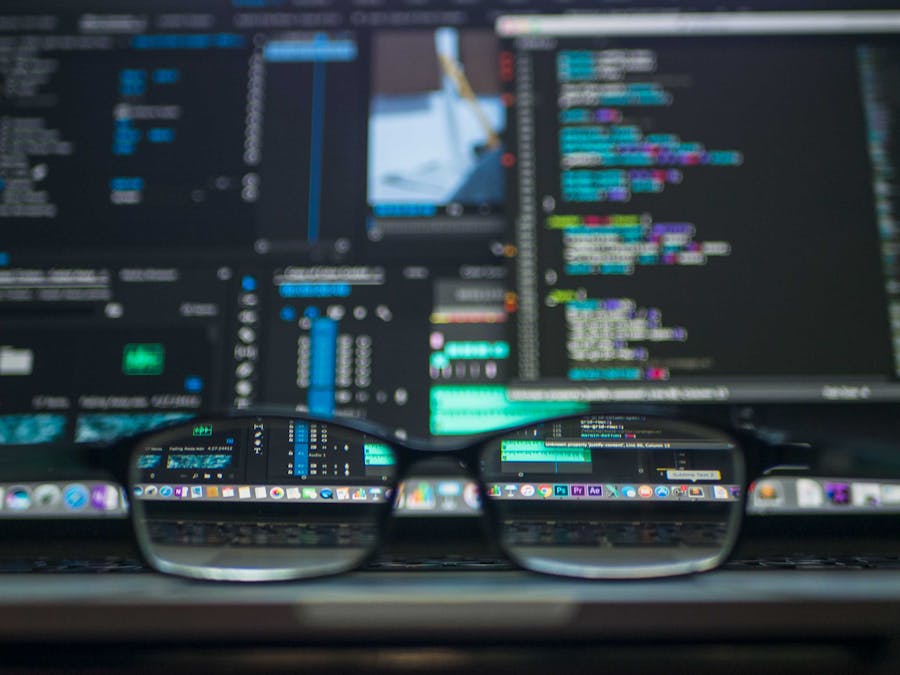 You have probably noticed that the digital ecosystem is rapidly growing as new and improved technologies are shaping the way people live on a daily basis, as the new digital age ushers in new opportunities for developers and end users alike. This is true because mobile technology is advancing rapidly as new trends are happening continually.
Because of this, it is imperative for developers to always stay up-to-date on the latest happenings shaping app development space. This is why this post is written to shed more light on the current trends aiding a transformation of the developmental process of mobile applications.
With that said, it's time to explore the world of Mobile app development trend setters and discuss 4 must-know mobile app development trends currently making waves in the industry.
Faster development time frame
Few years ago, the time it will take from ideation to official app launch could take anything from a few months to years, especially for apps with lots of features and functionalities or complex user interfaces (called complex apps). But that is all changing now that there are some new and improved Mobile app development tools used by developers to speed up the development phases of mobile apps and web apps, which are making wave in currently.
With these tools, independent or a team of developers can build complex applications more efficiently and way faster than previously possible. And with the shunning of well-built apps at a fraction of the time that was used to built these types of apps, developers are pacing up with the ever increasing demand for professionally built applications used to perform myriad of tasks, both at home and in corporate establishments globally, through a properly planned Mobile app development structure or framework.
And the idea behind the development of these tools is centered on reduction of the duration of development life cycle, which will effectively clamp down on the, sometimes, painstakingly long time from ideation to completion and then testing before launching.
However, to use these tools efficiently requires a workable knowledge or expertise in the Mobile app development concept, which does not have a steep learning curve, especially for people with a background in computer science.
Industry shaped by cloud technology
Unlike native apps that are specifically built for one platform, hybrid apps Mobile app development process is meant to build mobile apps designed for both platforms, which means the functionalities of these types of app is adaptive in nature, which makes it more complicated than the native app structure. This has posed a serious challenge for many developers until the emergence of cloud technology, which has made the ability of synchronising and integrating apps designed for more than one platform and run on multiple devices with similar features and data easier.
As a matter of fact, many companies are now working on improving this technology by building cloud-based app development platforms. This has expedited the advancement process and makes readily available complete tool chain to build applications, as well as continuous integration and testing of these products haphazardly or on a timely manner. This has also shortened the developmental timeframe for building fully functional apps on all OS systems.
Internet of things
If you an active player in the Mobile app development industry, one of the most conspicuous things you will notice is the increase in popularity of Internet of Things (IoT). This is caused by the emergence of new innovations and implementations, which is why it is gaining serious attention among professionals as well as budding programmers alike as it has opened a ubiquitous space of connectivity and information sources.
Because of this, IoT has recorded a sustainable boom around it, which is causing the adaptation of related products, which in turn will definitely cause a growth in the sector. However, not every stakeholder in the industry is fully aware of its impact on their establishments and way of doing business. Nevertheless, developers are creating robust mobile experience because of the opportunities of Internet of Things and its impact on the Mobile app development concepts.
Security in Apps
No app can function efficiently without adequate security structure in place to curb the stealing of sensitive personal information among other things in the Mobile app development landscape. This is a serious problem for developers because a staggering 75 percent of mobile apps would not pass seven basic security tests.
That is why many companies are working actively to build more efficient apps that will cater to this very important need for developers and end users alike. Apparently, it does not serve their interests if confidential information is stolen by unscrupulous people with malicious intends to unleash mayhem on as many individuals and corporate entities as possible by hacking such systems.
Final Thought
Change is constant in the Mobile app development industry, as well as any other industry. However, these changes are caused by some trend setters that ranges from the conspicuous and influential advancement of cloud technologies to Internet of Things and everything in-between that this post cannot fully cover.
Nevertheless, if you are able to take full advantage of these opportunities, you will be able to build successful apps that will garner lots of download and enjoy high user engagement seamlessly that were not possible few years ago.
Author Bio:
Melissa Crooks is Content Writer who writes for Hyperlink InfoSystem, a mobile app development company in New York, USA and India that holds the best team of skilled and expert app developers. She is a versatile tech writer and loves exploring latest technology trends, entrepreneur and startup column. She also writes for top app development companies.